`Home Camera Articles FOR SALE Orders I Buy / Wants Repairs Books Adapters
Prices Voigtlander System Bessa Chart Bessa R2A/R3A Bessa R2 Bessa T Heliar 101 101 PICS Bessa T intro Bessa T T or IIIf? Bessa R Bessa L Bessa L/A 35/1.2 21/25 Shade VC Meter II Accessories MiniSoftrelease SC Lens Intro SC Lenses SL Lenses SL 12&15 Lenses Prominent 50mm Lens Adapter
NEW Voigtlander 28/2 Ultron Order HERE
Leica M Mount -- $599 IN STOCK
This is an improved slightly smaller version of the 28/1.9 lens available only in black in M mount. It has a focusing tab not available on the 1.9.

46mm filter size with close focus of .7 meters. 10 Elements in 8 groups. 8.6 oz or 244 grams. Initial praise from shooters is high indeed!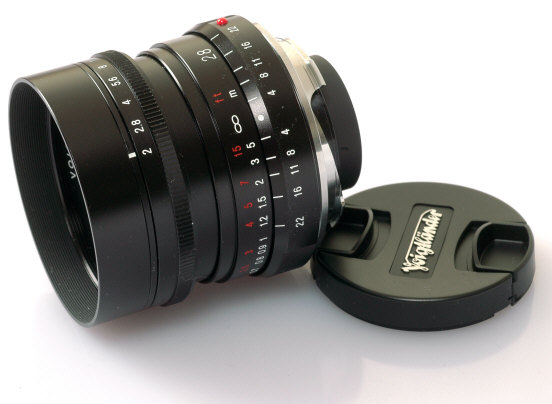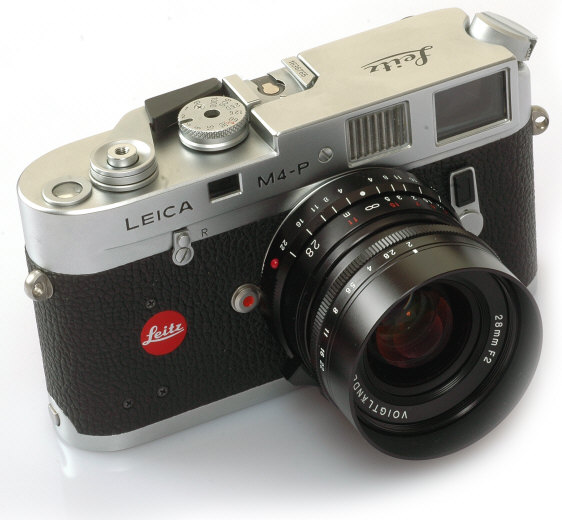 The Voigtlander 28/2 mounted on a Leica M4-P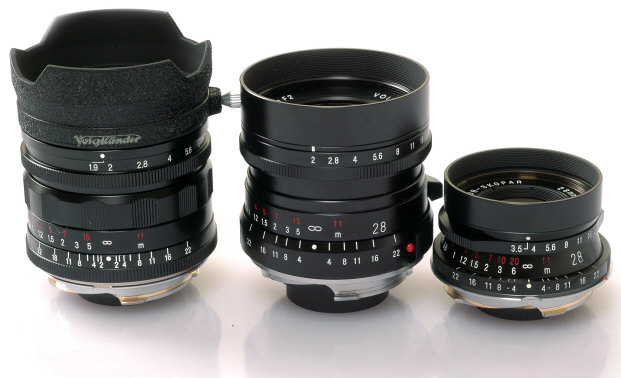 Does size matter? Left to right: Voigtlander 28/1.9, 28/2, and 28/3.5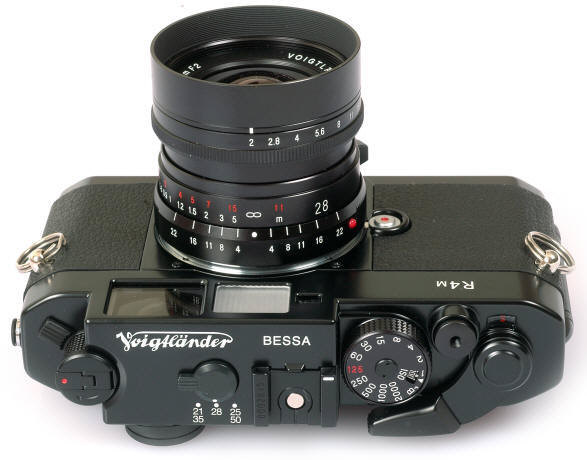 Voigtlander 28/2 mounted on the Voigtlander Bessa R4M
---
Revised: January 01, 2016 . Copyright © 1998-2015 Stephen Gandy. All rights reserved. This means you may NOT copy and re-use the text or the pictures in ANY other internet or printed publication of ANY kind. Information in this document is subject to change without notice. Other products and companies referred to herein are trademarks or registered trademarks of their respective companies or mark holders.