New Voigtlander 12/5.6 M mount Lens ORDER Leica M Lenses HERE
with Next Day USA Delivery and premium clear B+W Multi Coated XS-Pro Nano Filter. Orders received by 1PM California time Mon-Fri usually shipped the same day. Free Next Day USA shipping by USPS Express Mail or FedEx.
IN STOCK! Lens $750 New Improved 12mm Viewfinder $344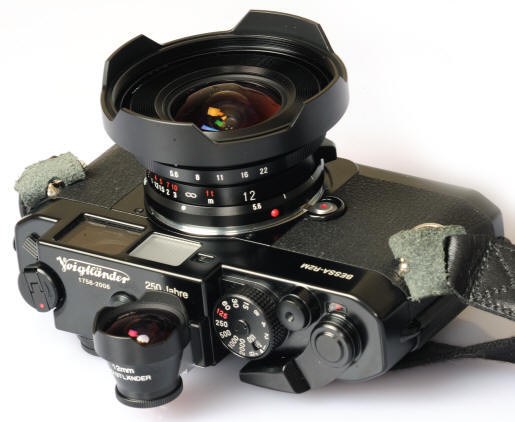 New M mount Voigtlander 12/5.6 and new 12mm Viewfinder mounted on 250th Anniversary Voigtlander R2M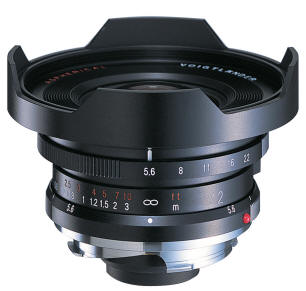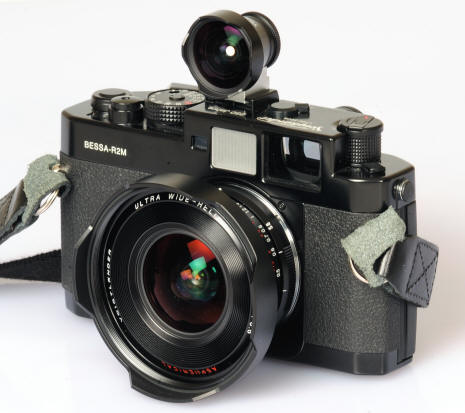 New version is M bayonet mount - fits all Leica M mount cameras - but not screw mount cameras

New M version now has rangefinder coupled focusing, not lens distance scale focusing as before

New M mount 12/5.6 has same optics as previous version Screw Mount 12/5.6

Rangefinder Close focus .7m - if your camera's rangefinder can focus to .7m

New M version takes 67mm filters without a filter adapter like original version required

Scale focusing from .5m to .7m

Weight 230 grams, length 42.5 mm

New M version has larger built in lens hood

New much improved vision metal 12mm viewfinder now has brightline, roughly 1/2 size of 1st version $349

Announced 1/20/10
In use the new Voigtlander M mount 12/5.6 handles better than the screw mount version, and of course now offers rangefinder coupling and can easily use filters - without the filter adapter necessary on the earlier screw mount version. The new 12mm viewfinder is much improved with a brighter, easy to see image as well as a brightline. On the other hand, the screw mount 12/5.6 costs less while stocks remain and is usable on screw mount cameras - something not possible with M mount lenses.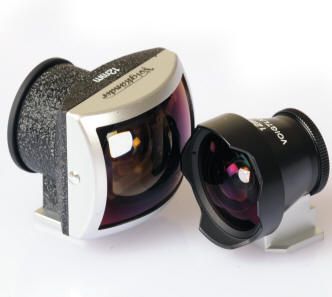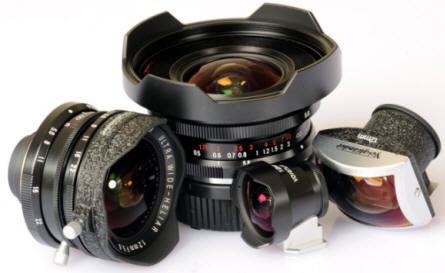 Size Comparison: Old vs New 12mm Viewfinders, Screw mount 12 and M mount 12mm and both version viewfinders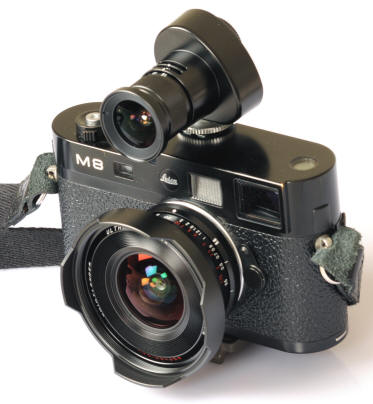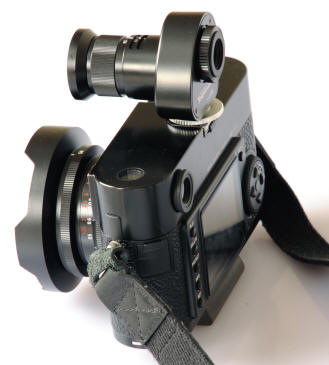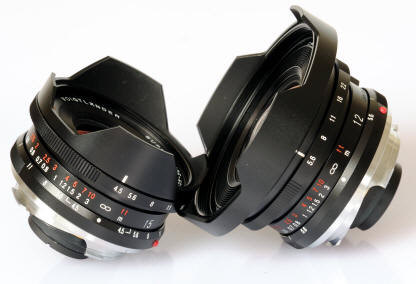 The smaller format Leica M8/8.2 as well as the Epson RD1 can use the Voigtlander 15-35 Zoomfinder with 12mm or 15mm lenses!
Size comparison: Voigtlander M 15/4.5 vs Voigtlander M 12/5.6
---

Revised: November 10, 2013. Copyright © 2013 Stephen Gandy. All rights reserved. This means you may NOT copy and re-use the text or the pictures in ANY other internet or printed publication of ANY kind. Information in this document is subject to change without notice. Other products and companies referred to herein are trademarks or registered trademarks of their respective companies or mark holders.