Home Camera Articles FOR SALE Orders I Buy / Wants Repairs Books Adapters
Pentacon Six Lens to Hasselblad V Lens Conversion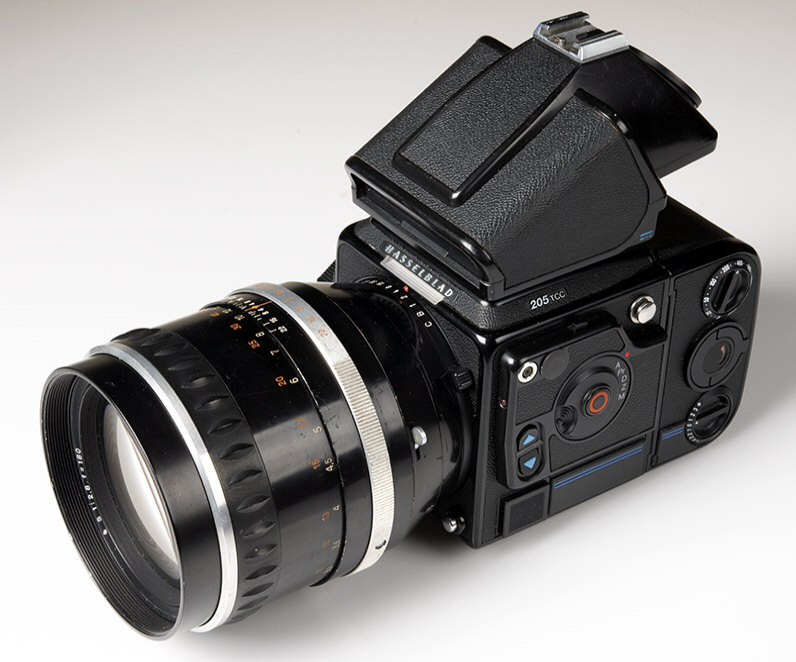 For those not aware, this is a very unusual and very useful lens conversion.
Somewhere there is an inventive tech with a smile on their face.
They did the impossible, converting a Pentacon Six aka Praktisix lens to Hasselblad V.
Here its mounted on a Hasselblad 205TCC (with a focal plane shutter).
No auto diaphragm, but there is infinity focusing.
You can check out the large Pentacon Six lens system at Pentacon Six.
So, not only can the 180mm F2.8 Zeiss Olympic Sonnar pictured above be converted, but probably all the other Pentacon Six lenses as well.
The mystery? Who did the conversion?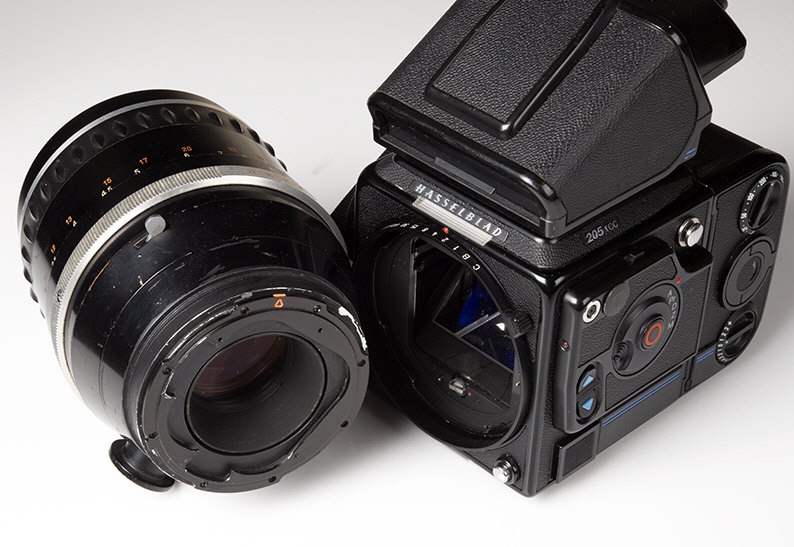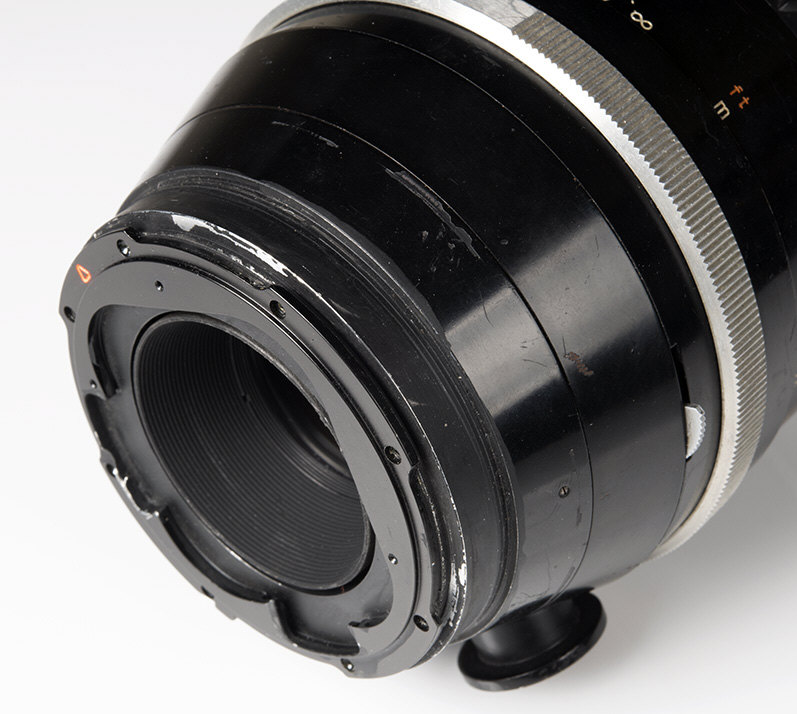 ---
Home Camera Articles FOR SALE Orders I Buy / Wants Repairs Books Adapters
Revised: May 22, 2021 . Copyright © 2021 Stephen Gandy. All rights reserved. This means you may NOT copy and re-use the text or the pictures in ANY other internet or printed publication of ANY kind. Information in this document is subject to change without notice. Other products and companies referred to herein are trademarks or registered trademarks of their respective companies or mark holders.