Home Camera Articles FOR SALE Orders I Buy / Wants Repairs Books Adapters
Fake Russian Leica 72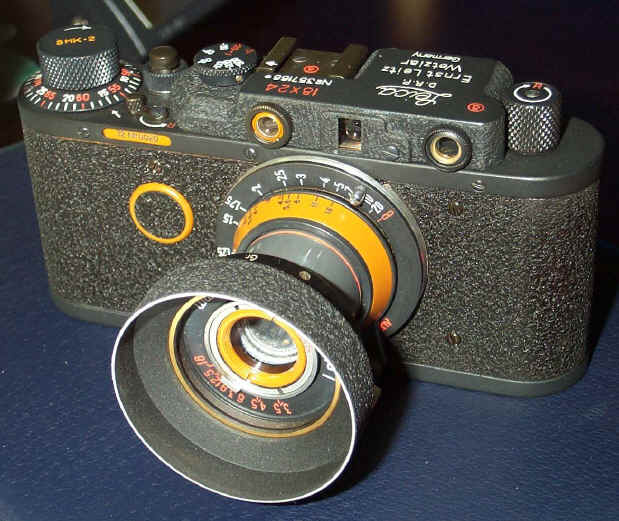 OK Boys and Girls, why would anyone waste $30,000 or one of those sissy me too German Leica 72's, when brand new Russian Fake 72's half frames are available with upgraded features?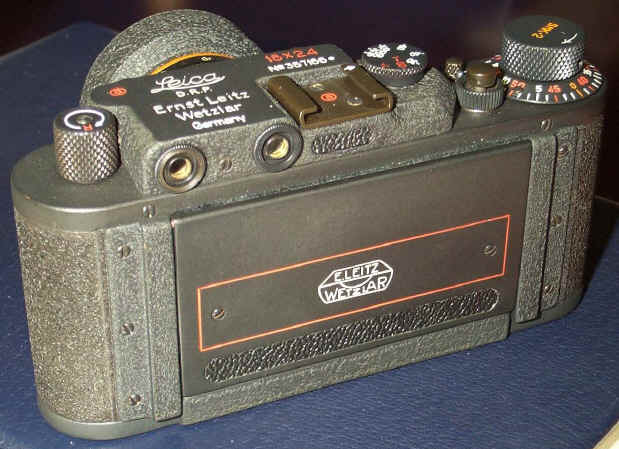 Vladimir, my Russian Leica spy, has provided top secret pictures of this new improved Leica for 2001. Not content with merely imitating old cameras made decades ago, those wily Ruskies are making new Leicas like the world has never seen before. New improved 2001 features include
Much Easier Back Door film loading

Nifty Black Crinkle paint, none of that cheap chrome stuff

Nice Red and Orange markings those boring Wetzlar guys never put on production cameras

Even parts of the lens are Orange, surely a major improvement over that boring Wetzlar stuff

Realizing that Leica 72's are never used, but always just sit in a safe waiting to be bragged about, the slow speeds were dispensed with, making this 72 beauty based on the Leica II instead of the IIIa.

To those not in on the joke, this camera is a heavily modified Russian Fed -- a not so well made Leica II copy. The innovative artist who did the makeover succeeding into turning a very ordinary camera into a very interesting one. Apparently these are produced by hand, one at a time, by a single Russian artisan, presumably in his immaculent work shop atop the kitchen table. Whoever the guy is, I am a big fan.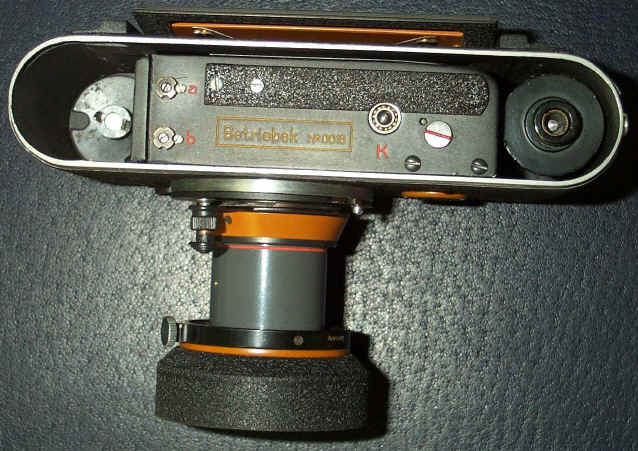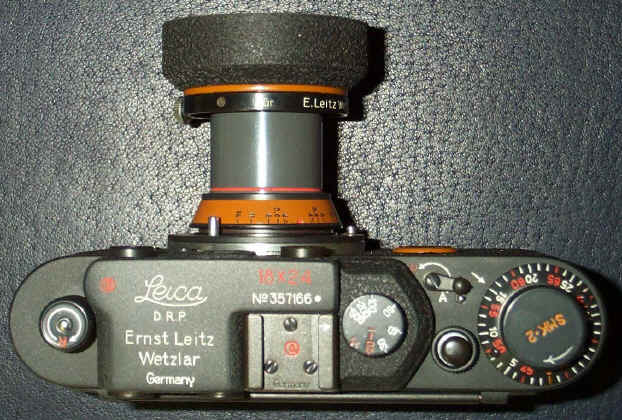 those guys in Solms could learn a few things about artistic camera design from this man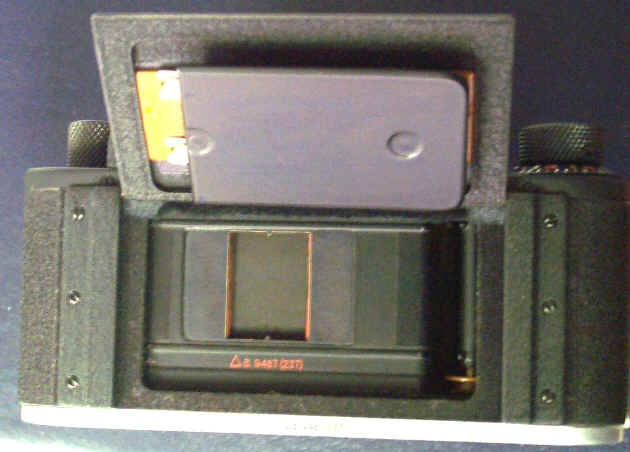 That's right folks, 72 shots on a 36 roll.
---
Revised: November 26, 2003 . Copyright © 1998-2002 Stephen Gandy. All rights reserved. This means you may NOT copy and re-use the text or the pictures in ANY other internet or printed publication of ANY kind. Information in this document is subject to change without notice. Other products and companies referred to herein are trademarks or registered trademarks of their respective companies or mark holders.