Home Camera Articles FOR SALE Orders I Buy / Wants Repairs Books Adapters
Nikon Rangefinder Rain Protector
A virtually unknown Nikon Rangefinder Accessory
This item is virtually unknown as it is NOT in the COMPLETE GUIDE TO NIKON RANGEFINDERS by Robert Rotoloni! Darryl Schaeffer (whose father owned Schaeffer Photo in Los Angeles) found it unexpectedly in a basic chrome Dial Nikon S2 rangefinder outfit. The original owner bought it while stationed with the US military in Japan about 1956. The Rain Protector is a simple plastic zipper closed plastic pouch to protect the camera from the rain. Notice it is NOT designed to allow use of the camera IN the rain! Most likely the Rain Protector was never officially exported outside of Japan. On March 3, 2011 the "Rain Protector" closed out at $546.99 USD on Ebay. Was the buyer longing to protect their prized Nikon Rangefinders in the rain? Doubtful. Such is the the stuff of dedicated Nikon Rangefinder collectors.
The illustrious Nikon Rangefinder system is very well documented, yet this item is virtually unknown to even the most dedicated collectors. That is a good thing indeed, because it gives Nikon addicts everywhere hope that they too can discover other undocumented and undiscovered Nikon treasures. Photos copyright and courtesy of Darryl Schaeffer, Copyright 2011 All Rights Reserved.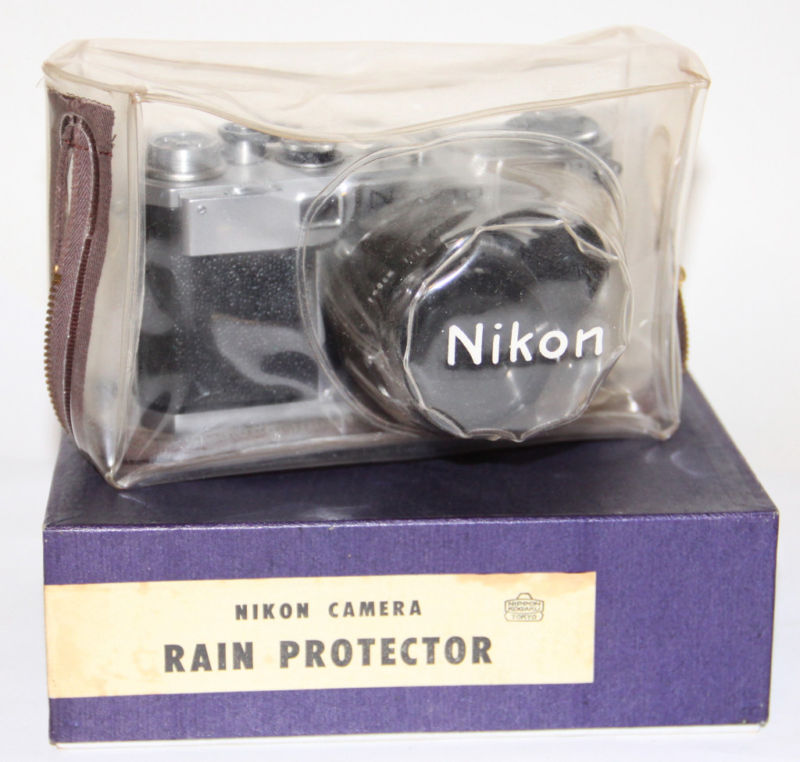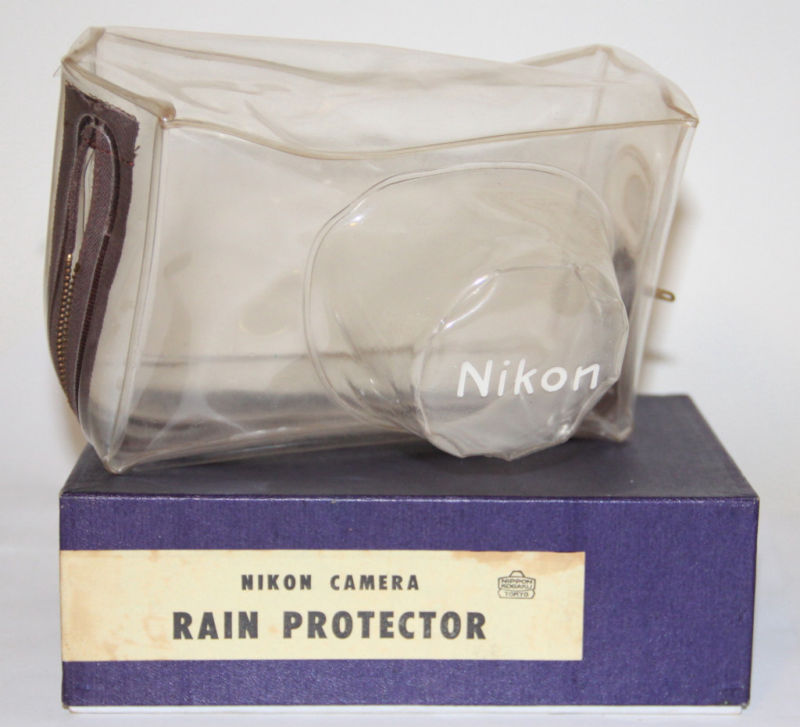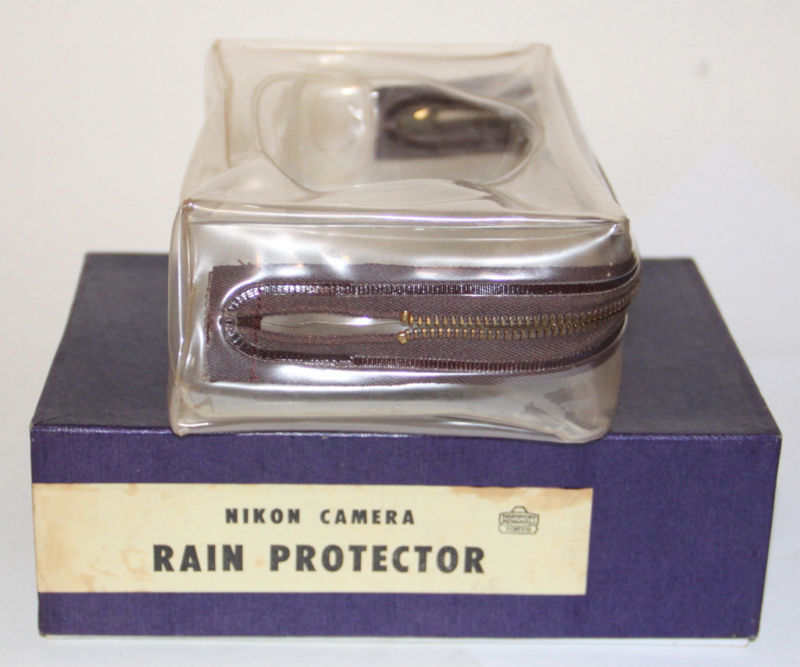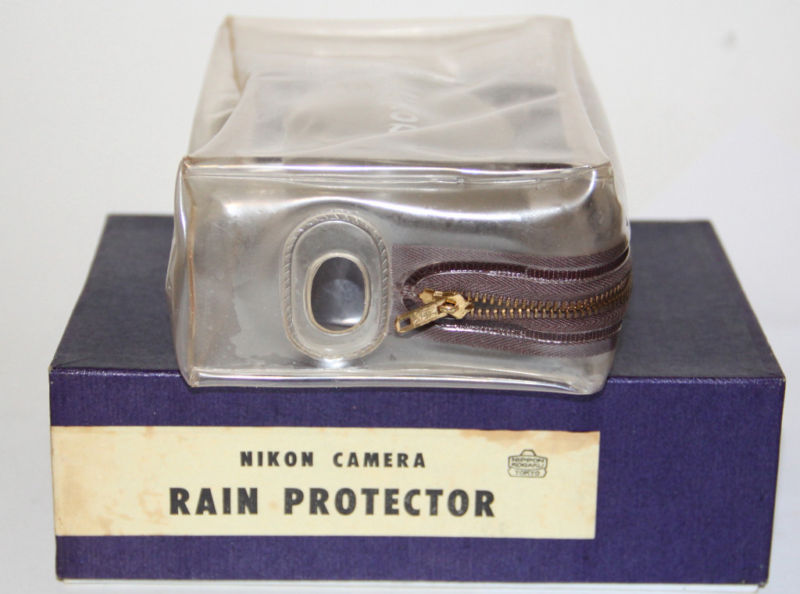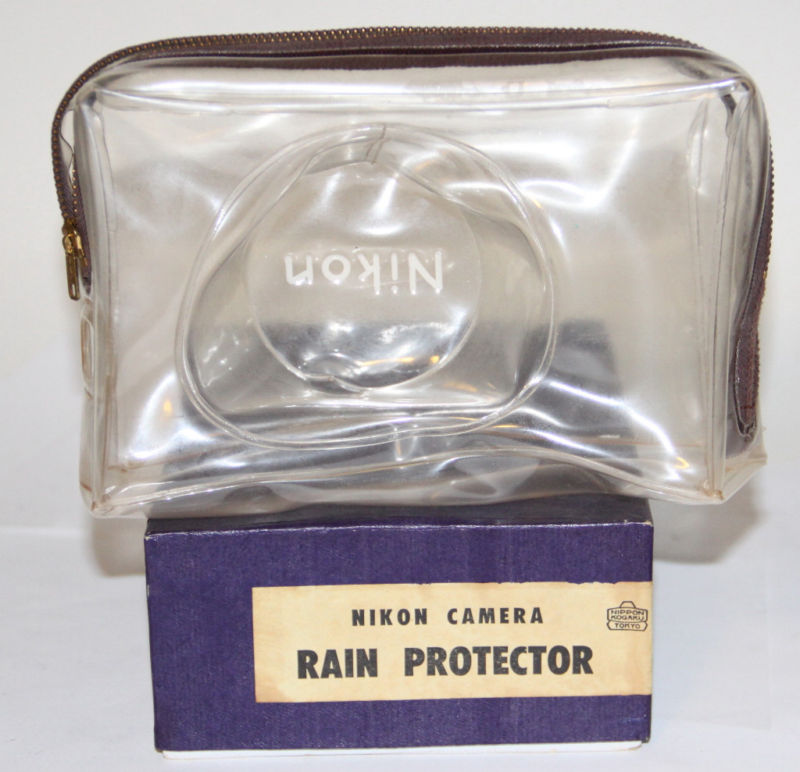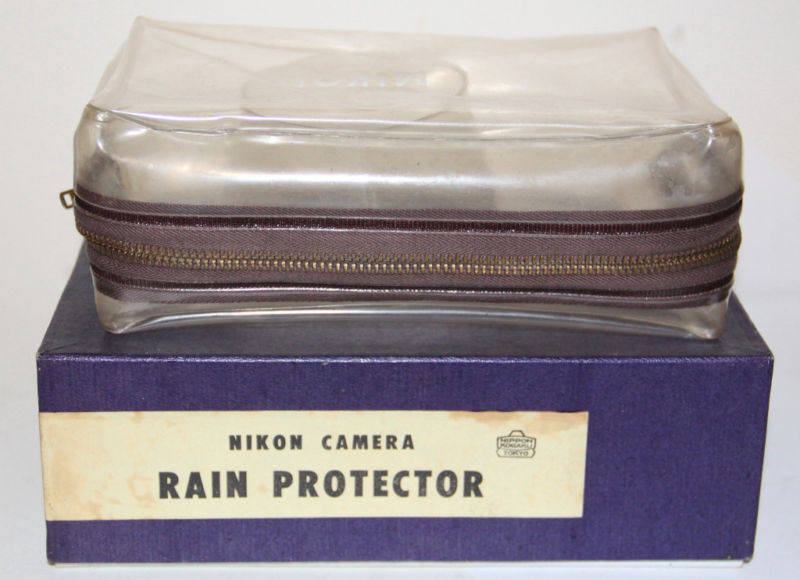 ---
Revised: March 06, 2011 . Copyright © 2011 Stephen Gandy. All rights reserved. This means you may NOT copy and re-use the text or the pictures in ANY other internet or printed publication of ANY kind. Information in this document is subject to change without notice. Other products and companies referred to herein are trademarks or registered trademarks of their respective companies or mark holders.